Vinyl Windows, the Choice for St. Louis
There are 3 main materials used for replacement windows: Vinyl, wood, and Aluminum. So, which one is best for you? That answer is simple: Vinyl
Vinyl vs. Aluminum Windows
---
                                                               Vinyl Windows                        Aluminum Windows
| | | |
| --- | --- | --- |
| Design | Generally more attractive, less utilitarian overall appearance. Lots of different finishes are offered in vinyl window frames, and if scratched or chipped for any reason, the exposed parts will look the same, since the material is the same throughout. | If a painted aluminum frame is chipped or scratched, the metal will show through. An aluminum window's frame is thinner, that's good for larger, commercial buildings. |
| Durability | Highly resistant to scratching, cracking and marring. Not as easily dented. | Resistant to scratching, cracking and marring, except for the surface, if painted or powder-coated. More prone to dents. |
| Colors | Vinyl cannot be painted, BUT, we are able to do exact color matches, or check out the exterior colors we do offer | Aluminum window frames can be painted or sometimes powder-coated. This can provide an exact match to the color desired. However, if the paint or outer coating chips off for any reason, the metal underneath will be visible. |
| | | |
| Appearance | The wood-grain appearance on vinyl windows is a popular alternative to actual wood, which is more problematic than either vinyl or aluminum. It's also superior to the painted surface of aluminum windows. | To get the look of wood on an aluminum window requires the use of a coating treatment. This is inferior to the vinyl wood grain effect, which is the same material throughout, as opposed to an external coating. |
| Corrosion | Not a problem with vinyl windows. | Over time, the steel or zinc fasteners used for aluminum windows may react with the aluminum and corrode. |
| Fading & Pitting | Not a problem with vinyl. | Aluminum windows can pit, and the painted surface can fade. |
| Weight | Vinyl windows weigh more than aluminum windows. | Lighter weight, which makes aluminum a good choice for large facilities. |
| Energy Efficiency & Thermal Performance | Vinyl windows perform better when it comes to this important contemporary issue. They are designed to provide the industry's best energy efficiency. | Aluminum windows are notorious for acting like radiators, bringing unwanted heat from the outside into the room. They also conduct cold in the same way as heat, so must be specially protected with "thermal breaks," to compete with vinyl windows for energy efficiency. This adds to their cost. |
| Condensation | Vinyl windows create less condensation than wood or aluminum windows. | The heat transfer action that is characteristic of aluminum (for which reason it's used in cookware) creates condensation and related problems. This is especially true in the north part of the nation. When condensation seeps between the window and the wall, it causes rot, mildew, and mold. |
| Thermal Breaks | Vinyl is itself the best thermal break. It minimizes heat transfer from the outside of the room to the inside. | Thermal breaks are employed in many modern aluminum windows to combat the problem of condensation and increase the windows' energy efficiency. These are made of vinyl. |
| | | |
| Maintenance | Lower maintenance requirements than both wood and aluminum. No need to repaint or restain ever, since they are the same color throughout. | Aluminum windows must be lubricated regularly since their moving parts consist of metal against metal. If painted, they will require regular maintenance. |
| Cost | Typically less expensive with better value. | Typically more expensive if you get anything but a bottom-line product, which is highly energy-inefficient. |
Vinyl vs. Wood Windows
Both vinyl and wood are great insulators making them energy efficient and great solutions for replacement windows. The main benefits of replacement windows are energy efficiency, maintenance freedom, aesthetics and return on investment. For each of these benefits, vinyl and wood windows have their benefits and drawbacks.
Energy Efficiency
Both vinyl and wood windows will provide excellent energy efficiency for your house. They are the two best materials for replacement windows in this area
Maintenance
Now, this is where Vinyl starts to take a commanding lead. Wood windows will look beautiful the day of install, but that is the best they will look.  Wood windows require maintenance: they will need to be stained or painted to prevent decay and rot. Wood will also swell over time, which causes stress on the sash and frame. Vinyl windows are virtually maintenance free. They can be cleaned with normal household cleaners, even soap, and water. Vinyl Windows do not require painting or re-staining.
Appearance
Depending on your taste, this might be an area that wood will edge out vinyl. The best wood window will look amazing the day it is installed, again, this is the best they will look. What is that look worth to you?
New technology in vinyl window manufacturing allows for a wood grain look, on a vinyl window. This is becoming a very popular feature in St. Louis.
It's important to consider how a window will look in 5 or 10 years.  Typically, the best a wood window will look is the day that it is stained. After that, it will require periodic maintenance to keep up its appearance. A vinyl window will look as good in 10, 15 and 30  years as it was the day it was installed.  
Value
As we are sure you might have guessed, wood windows do come at a premium cost. But how much more? Typically about 2-3 times more than vinyl. Vinyl, for most St. Louis homes, offer the best value for your home. Over the last 10 years, vinyl windows have dominated the replacement window market: and there is a reason for that.
As always remember the final decision rests with you. Evaluate the amount of maintenance that you want to do. Think about which of the two will give you the best value for your home (remember the resale cost and maintenance). Then you can decide whether vinyl or wood windows are best for your home.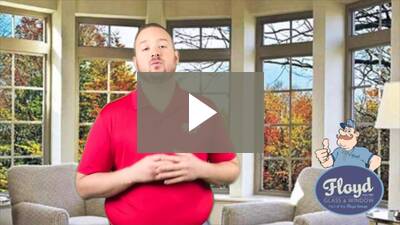 ---
If you have more questions or want to see the difference for yourself, fill out our

Contact Us

 form now and one of our Qualified Replacement Window Consultants set up a

Free Estimate

!